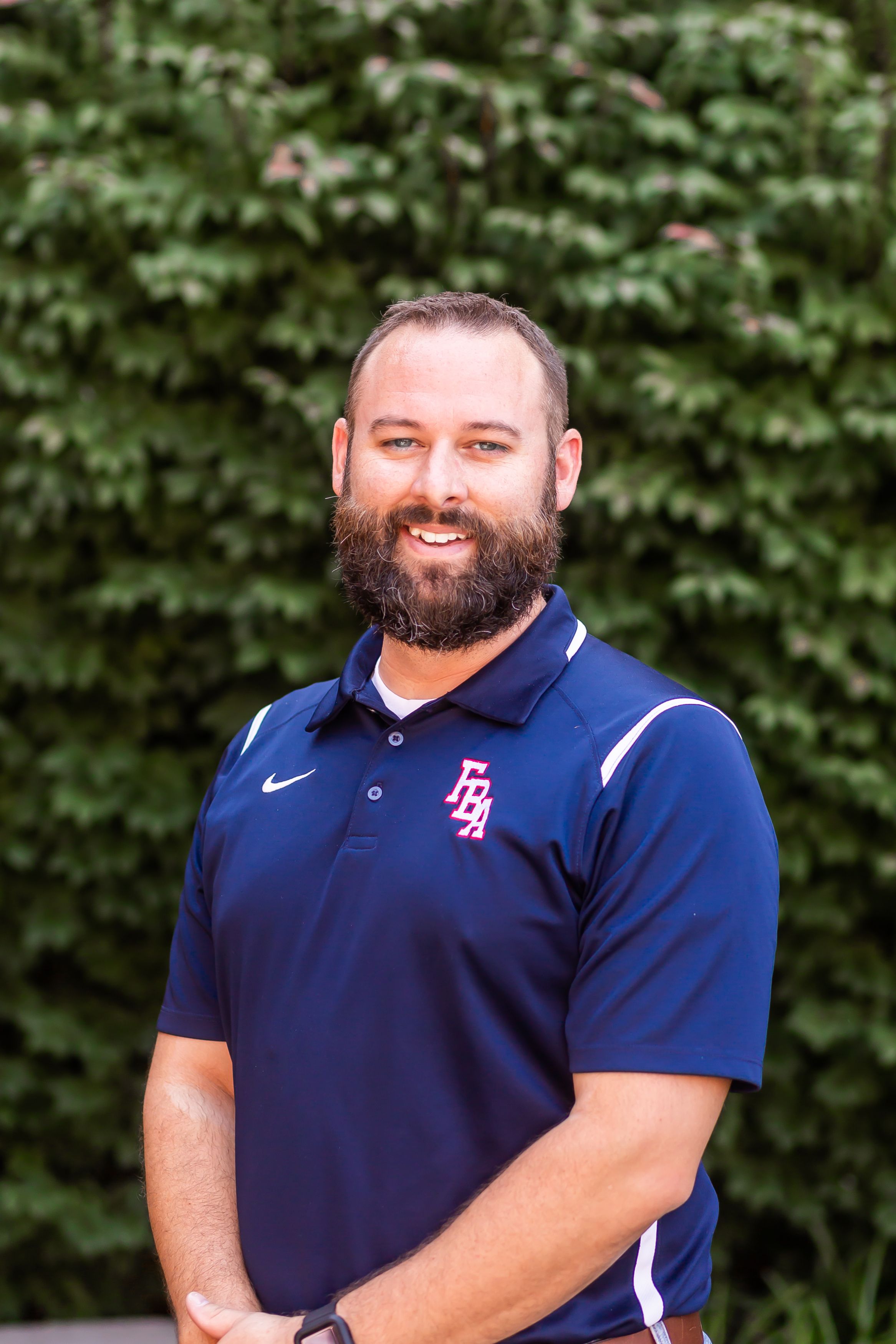 A Word from the Middle School Principal
Andrew Chitwood
FBA ensures that each child is educated with a Biblical worldview across all subject areas. We know that the middle school years are crucial in development and need to be centered on what the Lord has told us in His word. Students are eager to learn during this period of life, and we want to see students discover how God has given us spiritual gifts that can be used to glorify His name. God must guide our teaching practices and we look to His word as we teach students in the classroom.
Middle School is a growing season for students, and we love to see our students grow into young men and women that seek the Lord daily. Our mission is to assist parents by providing an excellent classical education that fosters a Biblical worldview, striving to equip students to impact the world for Christ.
You will see that over the three years in middle school that each child is given opportunities to be an active part of serving others. We take several local mission trips and serve our community as we share the gospel. Christ has called us to take the gospel to His people, and each child becomes more confident in sharing as he or she matures in faith. Student Life and Chapel are a few ways that each child hears God's word and are encouraged to seek Him. Chapels at FBA are lead by Elders in our church as well as community pastors.
There are several ways to obtain more information about First Baptist Academy. I would encourage you to:
Call the school
Take a personal tour
Explore our website
I look forward to assisting your child in the middle school during these exciting years that we see such growth.